Sign in to your FRED account. From your "My Account" page, click "Graphs." This will filter your results to show the names of all of your saved graphs (which will display below your categories).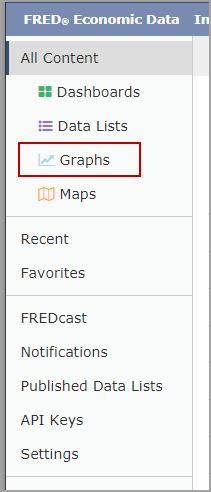 At the top of the page, notice the "Add New," "Preview Graphs," and "filter content" options. Use "Preview Graphs" to open a pop-up box that allows you to page through your graphs one by one. Use the "filter content" search box to find your graphs, categories, dashboards, data lists, and maps by name or keywords.

Use the "Add New" drop-down menu to create a new category, dashboard, data list, or graph.

When you click to the left of a graph title in your content list, a new menu will display at the top of your screen. Use this menu to add your graph to a dashboard; rename the graph; move the graph to a category; download the data series for the graph as an image, data, or both; preview the graph; and/or delete the graph. Moving something will allow you to organize content into a category. Once you are in a category, you can use the "Add New" drop-down menu to create subcategories.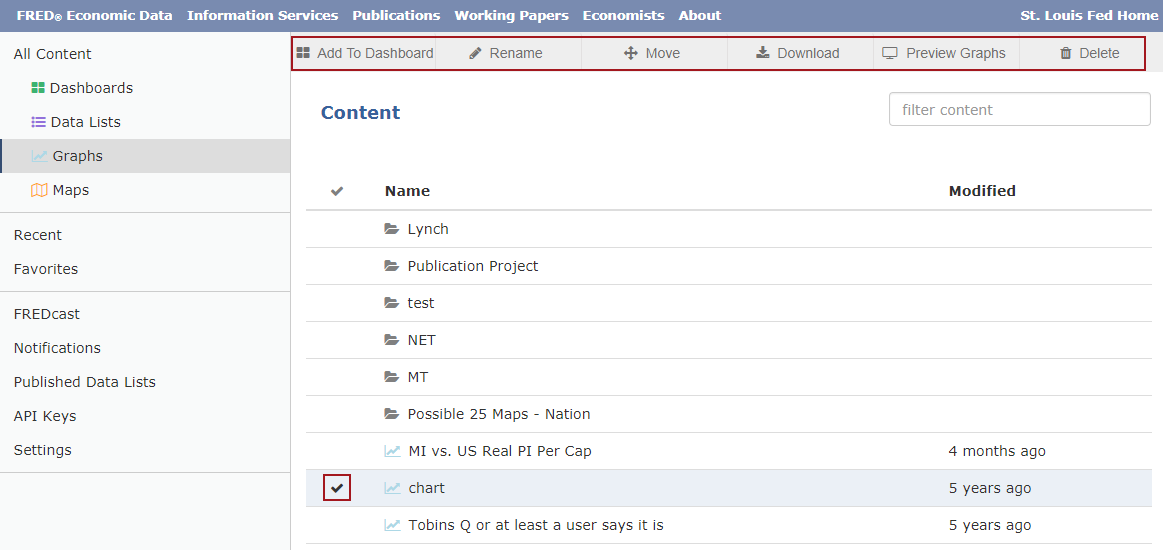 Clicking the title of any saved graph (content) will take you to the webpage for that graph (content).