You may choose to receive email notifications when new data are added to any series of interest to you. To do so, you will need a (free) FRED® account.
To receive notifications, click the "Account Tools" button below the graph on any data series page. Then click "Get email notification." If you are not logged in, you will be prompted to do so.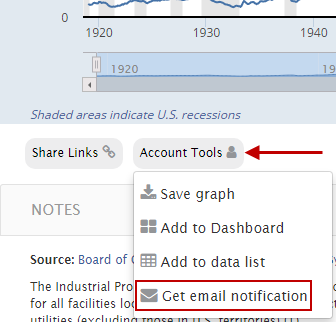 To manage your notifications, click "Notifications" on your "My Account" page. To delete a notification, click the trash can button by the series name.